ディズニー | Disney

I cannot believe that it has been a whole year since I was last in Japan. We all know how crazy this year has been and I'm sure most of us don't need a recap, but rather an escape. This time last year I was in Tokyo, I spent Halloween at Disneyland and it was one of the best holiday decisions I ever made. I then got to go to Disneysea in November, whilst all the Christmas decor was around. It made the experience a whole lot more magical.
Every time I leave Japan, I always say "yep, I do not need to go to DisneyLand again." But then I'll go to plan my next Tokyo trip and I'm immediately drawn back to this insane place. Something happens when you arrive at Disney. You get transported, and suddenly you feel like you're a small child, experiencing all the wonders that you did when you first watched something magical.

Japan is known to have the world's largest DisneyLand as well as the world's only DisneySea. We felt it was necessary to make the trip back to DisneyLand and explore everything we didn't get a chance to the last time we went. It is genuinely so big that we did not get a chance to explore everything the last time we went. We also knew we had to see DisneySea. We were in Japan during the summer, it was the perfect time to go and explore the world's only DisneySea.

And let me tell you, DisneySea, is spectacular.
ディズニーランド
DisneyLand.
The last time I got to experience Disneyland, we didn't realise how large this place truly is. In Australia, our largest theme parks are on the Goldcoast, and they don't even have a quarter of the rides that Disneyland has.
This time we had a mission. We got their early to ensure we could spend the full amount of time at Disneyland. But I know that we still didn't get to see everything. Or maybe we just spent too much time picking out our Disney ears.
I do well and truly appreciate the Disney themed food. Themed food is just kryptonite to me, honestly. And with cute Mickey biscuits, and alien mochi. Japan knows how to do themed food right. It's just so cute! Also the Mickey burgers, they're just so adorable. I know, I'm a sucker.
We got to experience a large variety of different rides that we didn't get the chance to see the last time we were there! My favourite from the first time I went to Disneyland, was the Peter Pan ride. I absolute adore Peter Pan, it is one of my favourite stories of all time. And that ride was like flying through a storybook, it was magical.
This time we got to experience the Winnie The Pooh ride! Which was one of the rides we desperately wanted to go and missed out on last time because the line was so huge! As well as a small world, and other fun rides, we got to experience the amazingness that is Disneyland at Halloween!
ハロウィン

Halloween.
Halloween at Disneyland means that everyone gets to dress up!
It is usually restricted to just children being allowed to dress up as they don't want adults being mistaken as the actual characters that are at Disneyland. It was so incredible to see everyone dressed up in different costumes. My personal favourite was the guy dressed as Captain Jack Sparrow with different Disney plushes sewn into his wig.
The first thing we HAD to see that was Halloween themed, was the Haunted Mansion. A mix between Nightmare Before Christmas and The Haunted Mansion, It was such incredible fun. With changing portraits, and phantom holographic ghosts (the most lively fake ghosts I have ever seen), giant pumpkins, snow, pop up ghouls, terrifying mirrors, Zero the ghost dog and more, the haunted mansion was insane fun that couldn't be forgotten!
All around the theme park statues had been changed to Halloween themed characters and decor. There were pumpkins everywhere, and orange lights. And even on our way out of the theme park, all the buildings were lit up with a light show of terrifying (but family-friendly) ghouls and demons. It was amazing.
In Australia, Halloween isn't a thing, so it was amazing just to see the way this was celebrated here.
We also got to see Captain Jack Sparrow from earlier in Shinjuku at a Halloween event!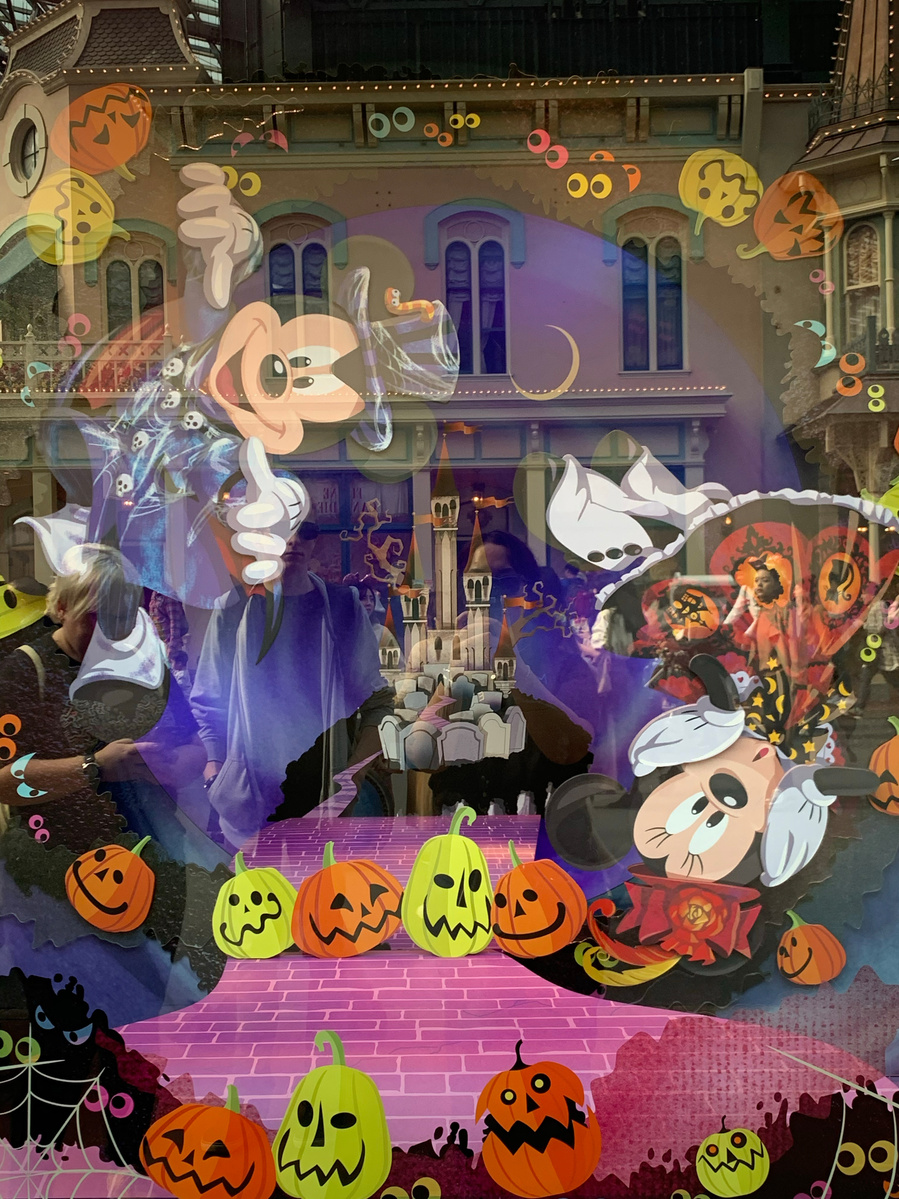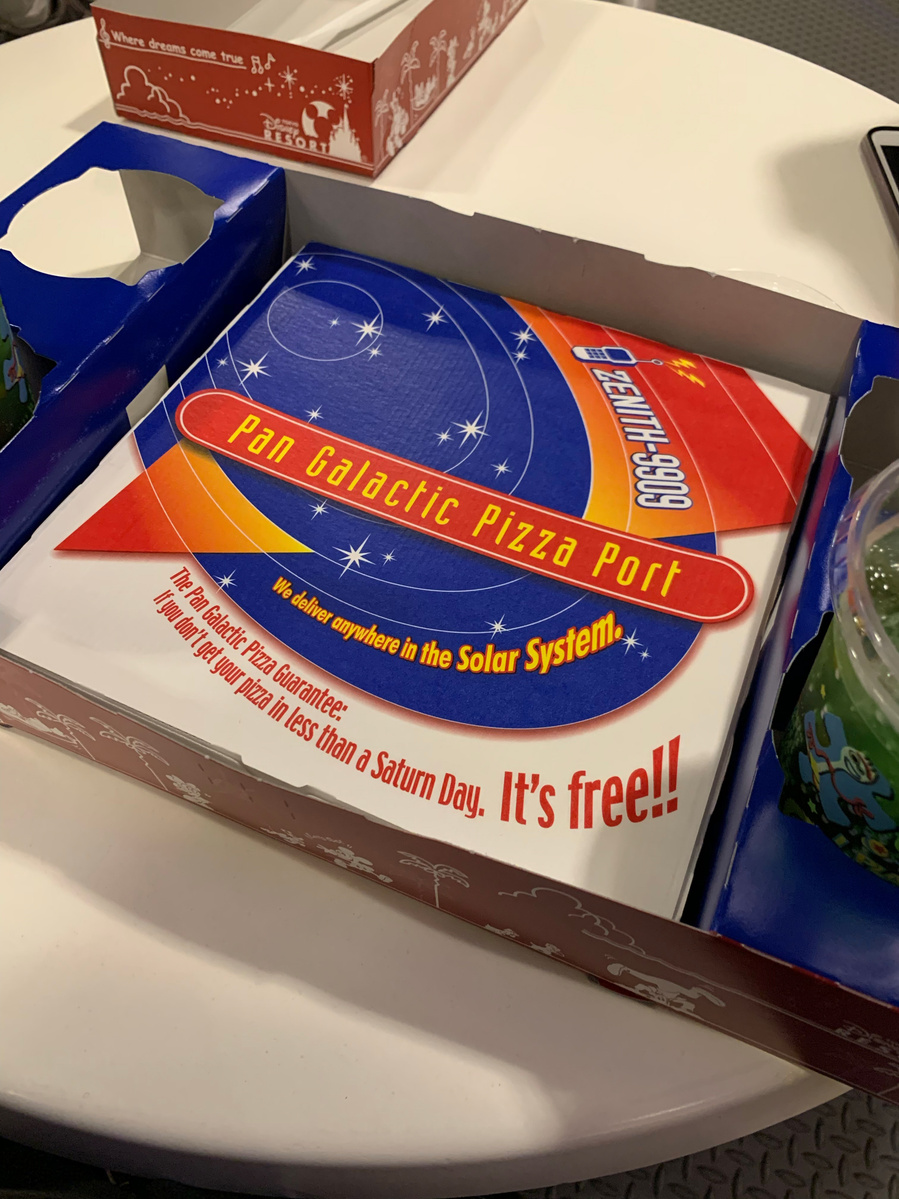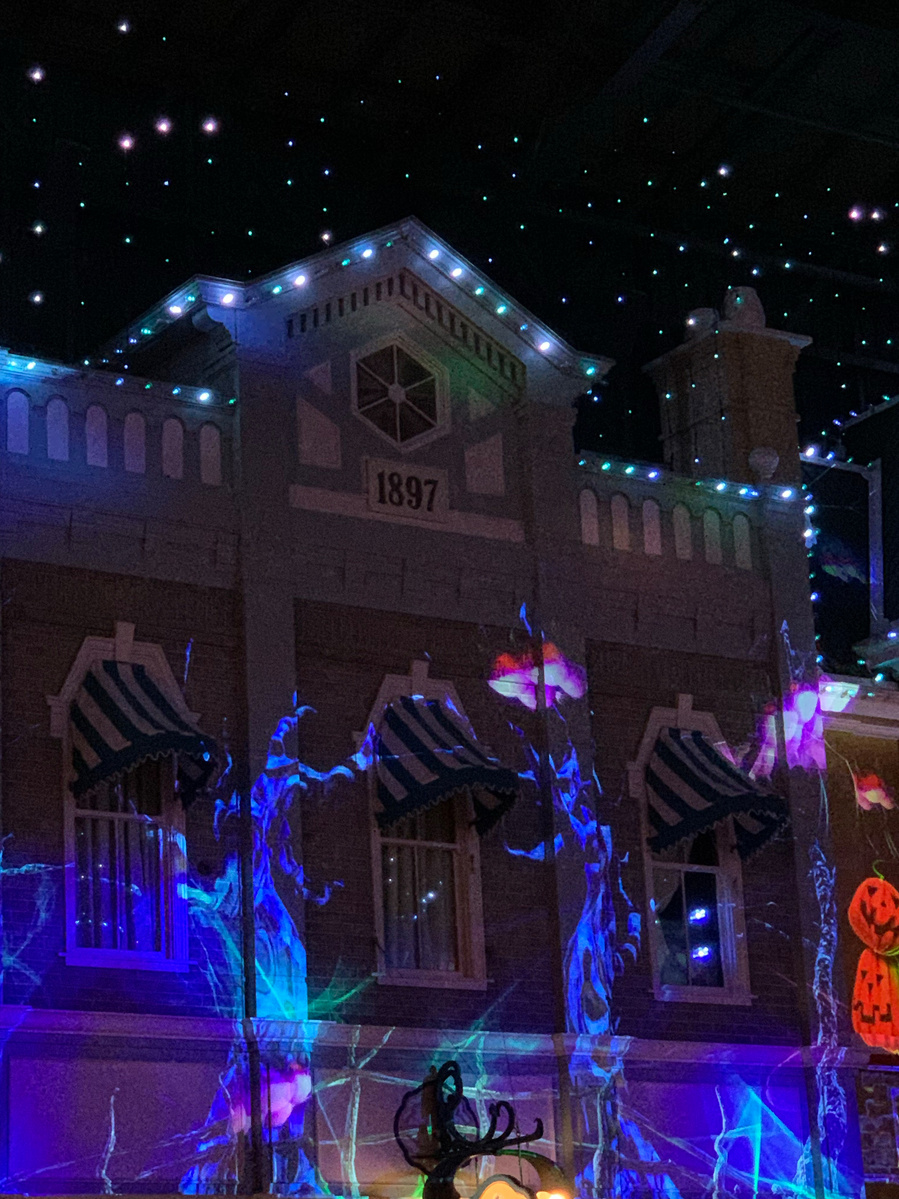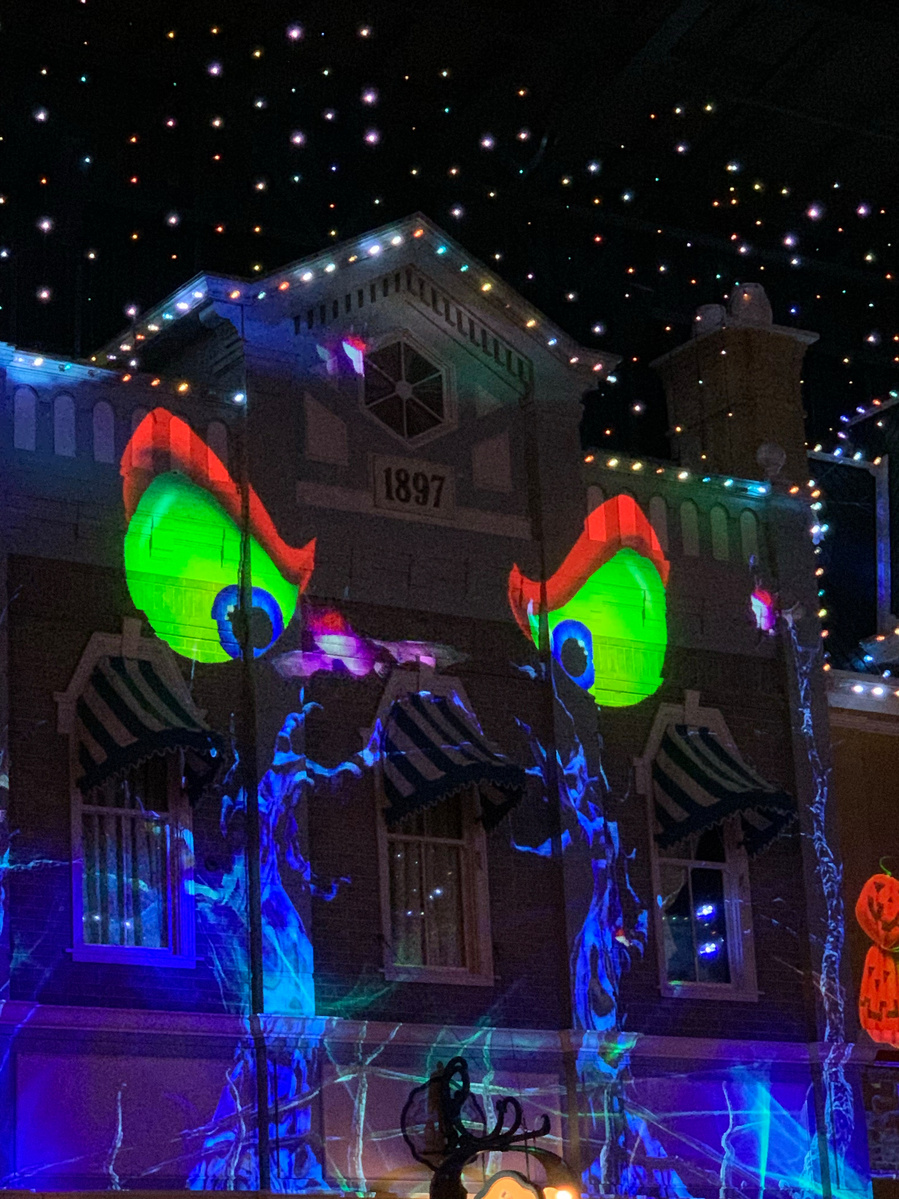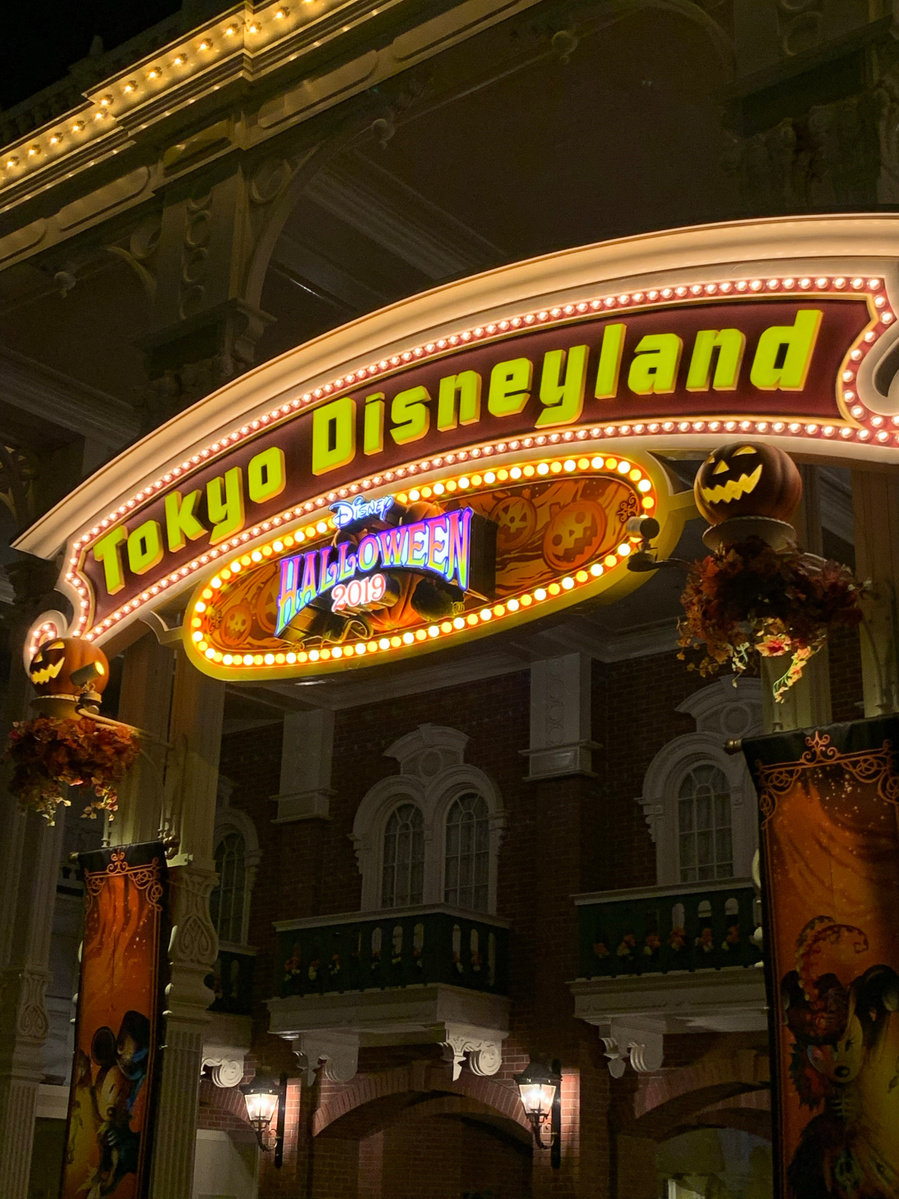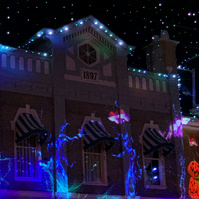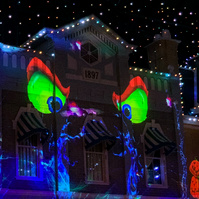 ディズニーシー
You know, I honestly did not know what to expect when it came to Disney Sea.
When we were about to leave, we actually realised that the firework/night show was going to begin soon. And I am so glad we stayed, because that alone, was the most magical thing I have ever experienced. I have seen the electric show at Disneyland and that is nothing compared to the show that DisneySea puts on. And that show happens on water.
Arriving at DisneySea, a few days after our trip to DisneyLand, everything had changed from Halloween to Christmas. With large ornaments and Christmas trees everywhere. It was the perfect time of year to go because we got to experience two different holidays.
Obviously, we had to get another Disney hat. My partner and I decided to go for Nightmare Before Christmas hats. It was the in between season of Halloween and Christmas. And we use it as decor at the moment! Though it was way too big for us and we look ridiculous, it is definitely an adorable memento.
DisneySea is really interesting. As parts of the theme park are straight out of The Little Mermaid, then there's areas from Aladdin, another part looks like you're in Italy, and then you also have volcanos and shipwrecks. It makes this theme park so unique.
魔法
magic.
If you like to go on rides, then DisneySea is probably going to be better for you than Disneyland. Honestly, the rides were crazy awesome! Such as the Indiana Jones ride where you go through rings of fire and have water splashed onto you. Though the line for that ride is always massive, it is worth it.
We also went on an underwater submarine ride which was kind of hard to describe. The train track appears to go underwater as you get to see mermaids and underwater sea creatures. Giving you a little bit of freight but in an exciting way.
On all the rides you can experience, it feels almost as if everything is jumping out at you, at DisneySea! And let's not forget that you can meet amazing characters such as Ariel. Who, I'm not going to lie, I was surprised by because she was very American! I was so excited to meet her, I got all giddy and childish!
The final cherry on top was, of course, that final light show.
I don't have any pictures of this, like an absolute fool! But at that moment, all I could do was enjoy it. I didn't know what to expect. So, let me try and set the picture for you. In the middle of DisneySea, there is a river. And down the river comes a variety of boats, floating around, and we wonder what's going to happen. We notice a large rock/boulder being moved in the middle of the river. And all of a sudden, it starts to light up! A swirl of light travels around the boulder, and it becomes taller. The boulder continues to become taller until it seems like it's run out of hidden levels. And then. Mickey Mouse in a fantasia costume appears right at the top. He moves a wand, and bam, fireworks. That was an incredible entrance to the show.
Mickey moves around and lights come from every which direction. More fireworks appear! Boats move around with singing characters. We see a projected light show of many Disney favourites, including Tarzan and The Princess and The Frog (both somewhat underrated).
But then, everything gets dark. Ominous music starts to play and we wonder what's going to happen next. The shadow of Maleficent appears! Through what appears to be a mirror, we see her face being projected through the mist! We also see other Disney Villains appear, taking their turn with monologues, trying to attack Mickey Mouse!
The mist gets heavier and heavier. Until you see that Maleficent has turned into a dragon. We see the dragon's face through the mirror. But the mirror starts to fall back, revealing an entire mechanical dragon. Who breathes fire. We were in complete awe of this. What a spectacular show. Mickey defeats Maleficent and we are brought back into a world of light. The technology that brought all of this together, was incredible.
Considering everything that's happening in the world right now, it just makes me miss being able to travel and do these things. Of course this is a luxury, even if I do my best to save an entire year to go and travel, to have a nice holiday, it's still a luxury.
When everything becomes safe for everyone again, I will definitely be excited about booking another trip to see this magic. Because I absolutely cannot wait to experience it all one again. Yeah the 'magic of Disney' has really got a grip on me now.