Here's To Japan
January, 17, 2018
Japan has always been one of the many many places I've wanted to visit. As Otaku and Weebs (lets not get into what's what) alike both call the "motherland" though most that claim that are usually not even Japanese, it is a place that is on top of almost everyone's bucket list. And rightfully so. It is so easy to fall in love with Japan, from the city to the forests, you can't help it, it's such a beautiful land. (Which is why Logan Paul's stunts in Japan make me so angry, especially after just recently visiting Japan. Like what the heck were you think?)
Despite the humidity of summer, and getting caught in summer rain just once, we found ourselves having such a spectacular time. It was the first time I'd travelled out of Australia with just my two best friends, but hey, we managed to survive.
Following that, I've put together a little bit of a photo journal, you know, if you care about this Japan trip as much as I do. And I'll see you again Japan, in 2020. Or perhaps sooner.
Of course, when we arrive at Tokyo we had to take a train to get us to our AirBNB, which was insanely amazing. Located in Suginami – Nishiogikita, we were able to fit all three of us and actually be comfortable during our stay. Filled with Totoro plushes and Naruto Manga, we felt kind of at home in Japan, and we were definitely excited!
原宿 & 渋谷区
Harajuku & Shibuya Ward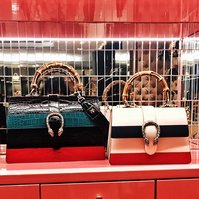 秋葉原 & 東京
Akihabara & Tokyo
Once we sat down on the plane to head back to Australia, the reality of actually being in Japan set it. This always tends to happen when you're leaving, and everything settles down and you're like 'holy sh*t'. It was something we'll always remember. It was a first for all of us. It also really solidified our friendship.
So here's to Japan!
呼んでくれてありがとう!